Added on: 03/06/2020
Publish Date: 2019
608
Milwyr Cymru yn yr Aifft a Phalesteina 1916-1918 - darlith gan Dr Gethin Matthews
Description
Dr Gethin Matthews o Brifysgol Abertawe yn darlithio ar y testun 'Milwyr Cymru yn yr Aifft a Phalesteina 1916-1918'.
Documents and links:
Collection Level
Higher Education
Collection belongs to
History
License
All Rights Reserved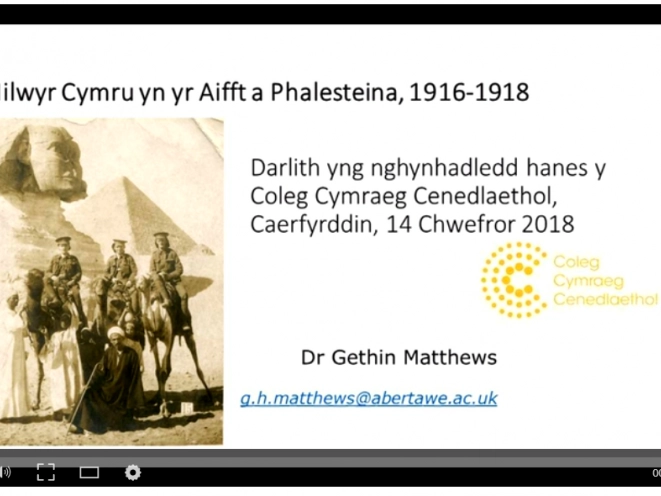 Feedback
Don't see what you want? Problem with the files? Do you have a suggestion? Send your feedback to us.