Added on: 01/07/2021
Publish Date: 2021
1.4K
Dwyieithog
Learning parts of the body in Welsh
Description
A short interactive activity to learn parts of the body in Welsh. Plural terms are also introduced.
Documents and links:
Collection Level
Post-16 and Vocational
Collection belongs to
Childcare, Health and Social Care
License
All Rights Reserved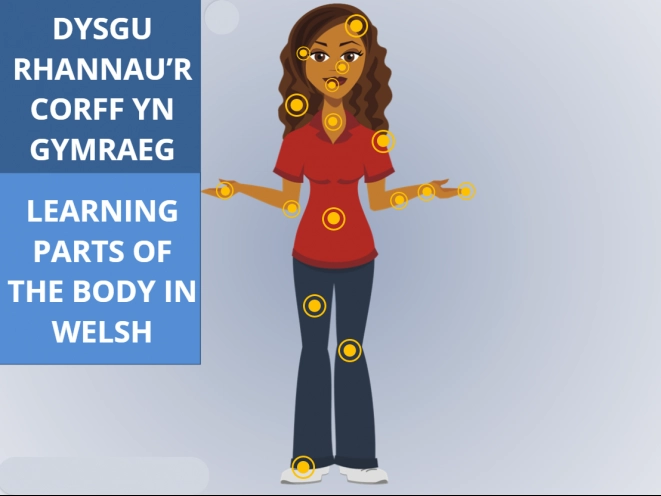 Feedback
Don't see what you want? Problem with the files? Do you have a suggestion? Send your feedback to us.